Trees and Shrubs
We can help you decide on what trees and shrubs would suit your yard in terms of light and moisture as well as hardiness, how long they take to grow, and to suit your tastes and style. Regina has a hardiness level of 3b. We have a large selection of deciduous trees, evergreens, cedars, and shrubs for your landscaping needs.
Autumn Blaze Maple
Autumn Spire Maple
Flame Amur Maple
Silver Cloud Maple
Ohio Buckeye
Paper Birch
Cutleaf Weeping Birch
Dakota Pinnacle Birch
Parkland Pillar Birch
Royal Frost Birch
Delta Hackberry
Snowbird Hawthorn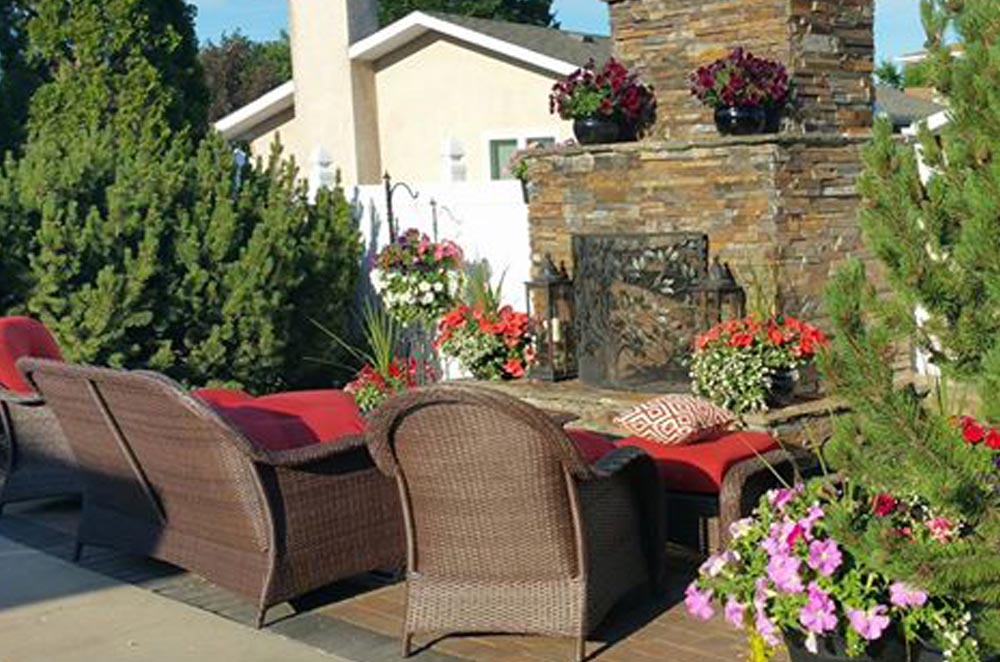 Russian Olive
Excel Green Ash
Manchurian Ash
Fallgold Black Ash
Patmore Ash
Dropmore Linden
Prairie Spire Ash
Black Walnut
Siberian Larch
Tower Poplar
Swedish Columnar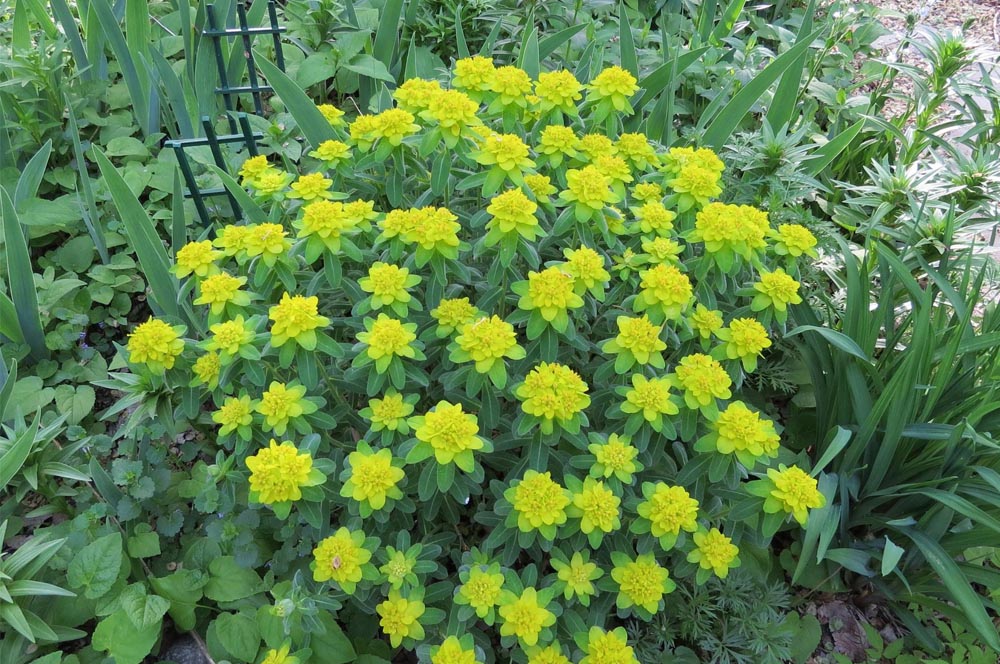 Assiniboine Poplar
Guardian Poplar
Prairie Sky Poplar
Sundance Poplar
Bur Oak
Laurel Leaf Willow
Showy Mountain Ash
American Mountain Ash
Black Hawk Rowan Mountain Ash
Ivory Silk Lilac
Evergreens, Cedars and Shrubs: We can answer what is the hardiness zone for our region and what trees and shrubs will thrive in it. Evergreens do not lose their leaves and remain green year-round. These include conifers such as pine, spruce, and cedar trees. There are shrubs that stay green all winter long and are hardy to our climate including :
Bird's Nest Spruce

Piceas (spruces)
Junipers (evergreens)
Pinus (pines)
Thyja (cedars)
Fruits and Vegetables
Having a garden or fruit trees and plants can be a super rewarding and relaxing pastime. Plus, you get to reap the rewards of what you sow. We can help you chose the right seeds, bulbs, plants, and trees to get a great yield.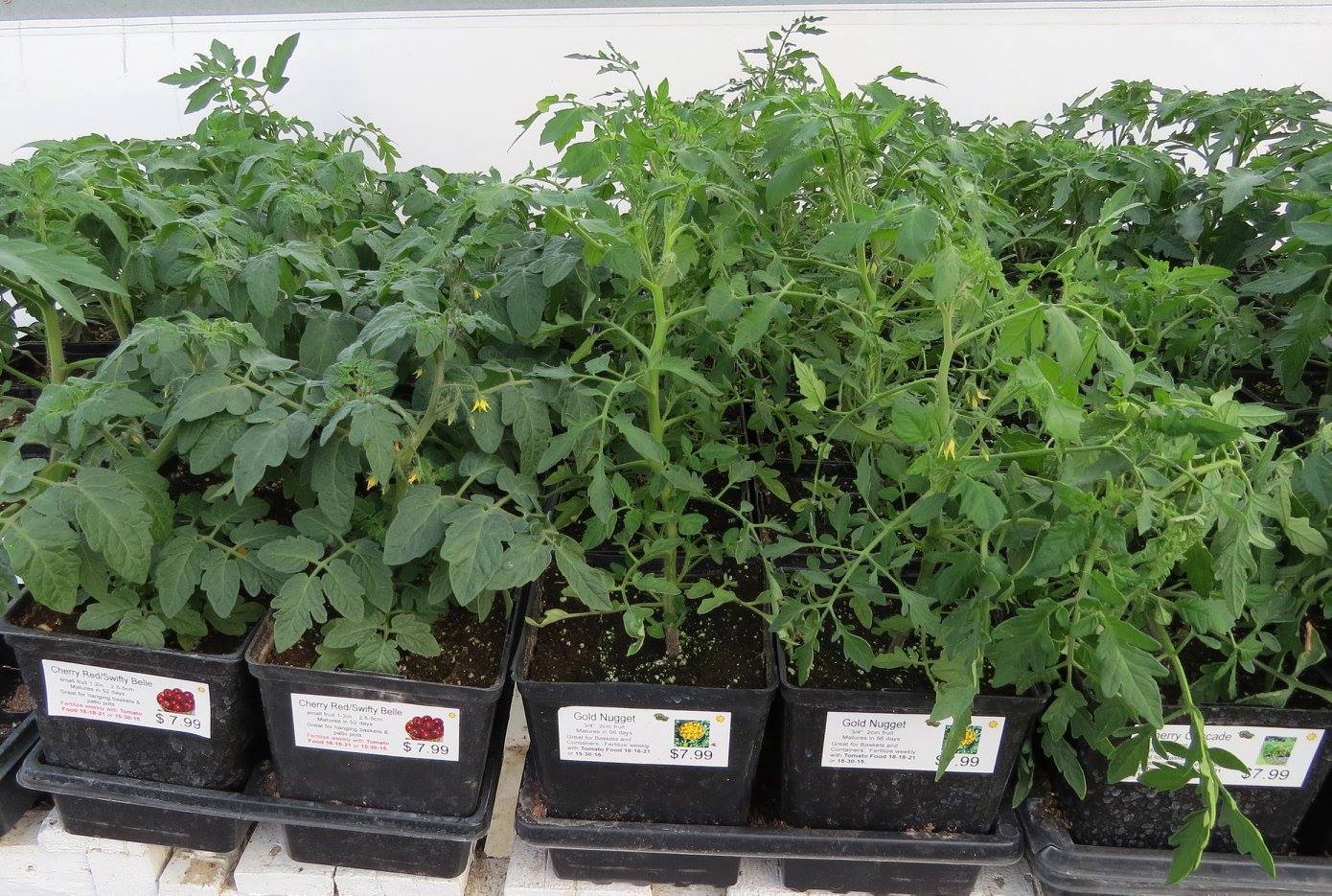 Beans
Beets
Broccoli
Brussel Sprouts
Cabbage
Corn
Cucumber
Eggplant
Lettuce
Melon
Onions
Peas
Peppers
Pumpkin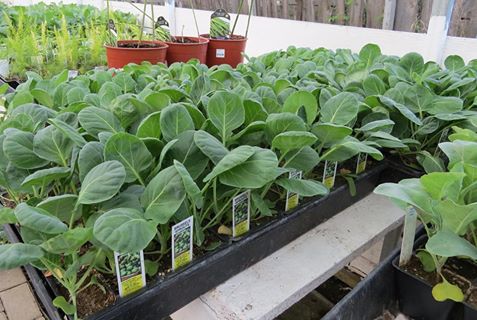 Squash
Strawberries
Sweet potato
Swiss chard
Tomato
Zucchini
Annuals
Annuals are fun to grow for their colour and beauty and can be added to flower beds or planted in pots. At Plant Ranch, we have a wide variety of annuals in a multitude of colours and variations. Come down to see for yourself at our location. Some of the more popular ones we carry are Amaranthus, Begonia, Coleus, Dahlia, Dianthus, Fuchsias, Geraniums, to name a few.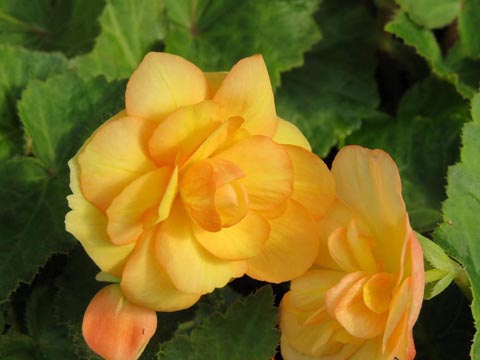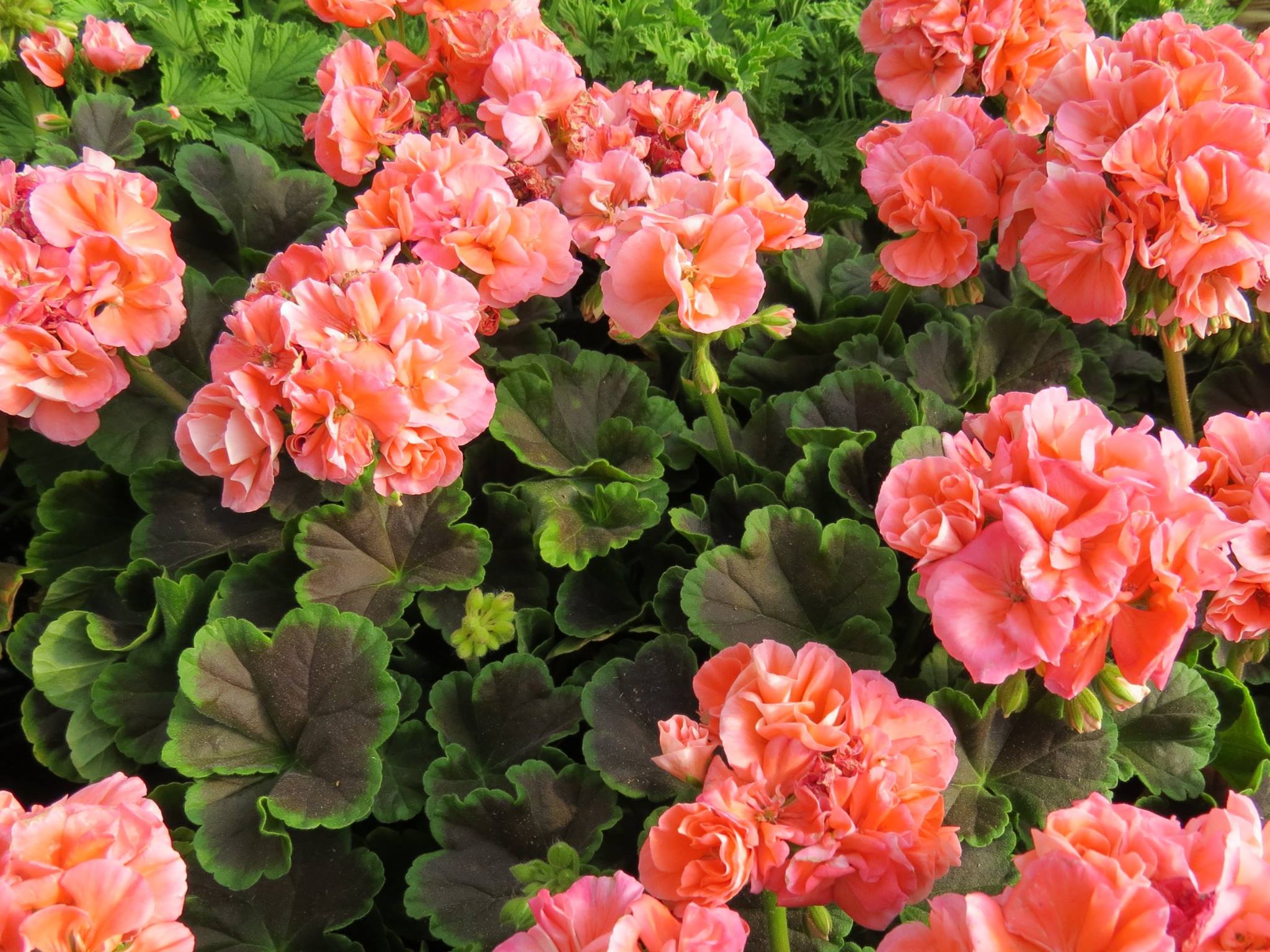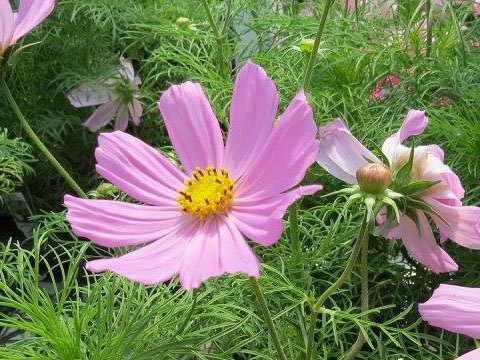 Annuals are the belle of the ball. They are well loved by both new and experience gardeners for their showiness and easy care. They are different from perennials in that they are one-season plants that die when it gets cold. The fun is picking out new ones each growing season.
Perennials
Top Perennials that are hardy to our region. We can advise you which grow in full sun, partial sun, or shade.
Sedums
Coneflowers
Salvia
Daylily
Peony

Butterfly Weed

Lantana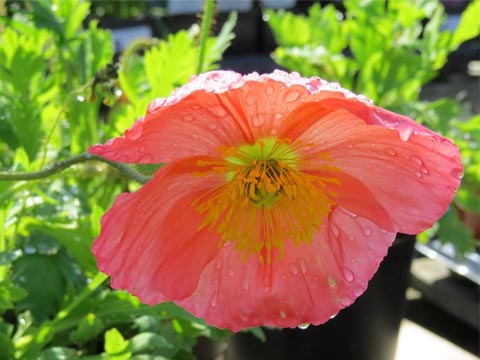 Bearded Iris
Liatris
Penstemon
Silvermound
Black Eyed Susan
Verbena
Dianthus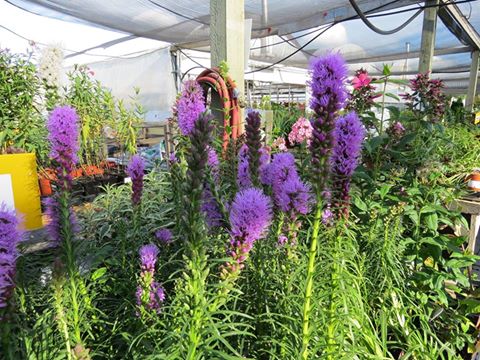 Marigolds

Sunflower

Celosia

Periwinkle
Yarrow
Coreopsis
Pond Plants
We can help you get the best plants for your pond. We can help you with the best methods to aerate your pond and upkeep it if you need some suggestions.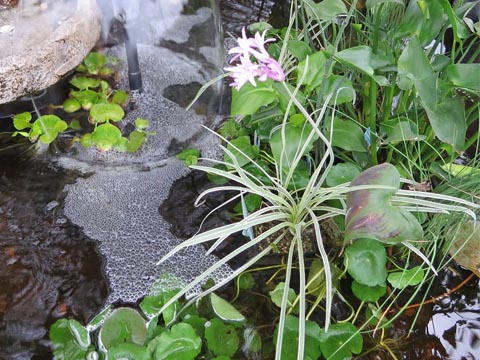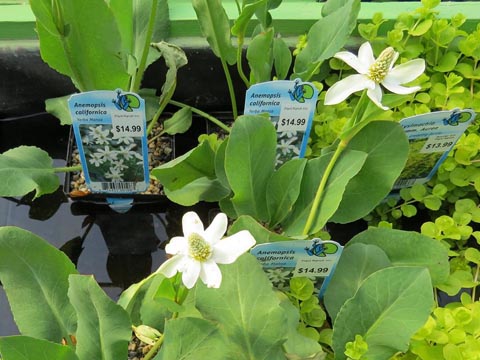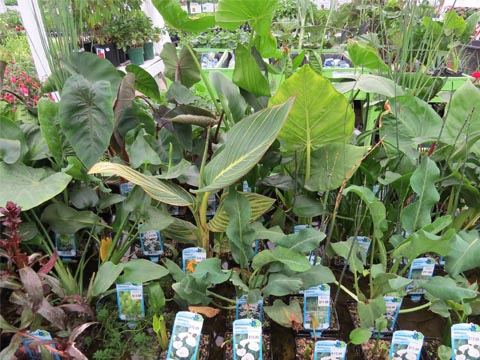 Some the plants that are best for ponds and aeration are:
For spring and winter water-crowfoot (Ranunculus aquatilis) is to be recommended and in summer and autumn hornwort (Ceratophyllum demersum), pondweed or waterweed are to be preferred. Other well-known oxygenating plants are mare's-tail (Hippuris vulgaris) and water violet (Hottonia palustris).
Other great pond plants are:
• Pale-blue water forget-me-not flowers.
• Golden sedge.
• Oval, serrated leaves of brooklime.
• Deep-yellow flag iris bloom.
• White water lily 'Hermine'
Gardening Tools and Supplies
We not only stock one of the best selections of plants but we also have supplies that you need for your garden and yard. Whether you need seeds, fertilizer, or instruction books to help beautify your yard, we are the specialists and have what you are looking for. We also offer gift certificates for the green-thumb in your life!